Formare is a Learning Management System which supports training and education solutions in eLearning and bLearning environments.
It is adaptable to different contexts and training methodologies and follows the technological innovation at the service of education and training, like the use of Mobile Learning, personalized learning environments and immersive environments in 3D training contexts.
All features provided by Formare are the result of users' requests and are organized in modules, enabling an intuitive and effective interaction with all the system's users.

Content Management
Creation, importation, availability, standardization and management of LMS contents.

Evaluation
Evaluation of the training environment and effectiveness, with capability of formative and summative evaluation.

Pedagogical Management
Self-learning and collaborative learning management (tutorials, questionnaires, individual/group assignments, teaching resources).

Administrative Management
Management of eLearning and bLearning training events (course catalog, training plan, participants, teachers).

Standardization and Integration
Integration with external information systems, data security and confidentiality, LMS standardization – training environment, reports and metrics.

Communication and Interaction
Synchronous (chat and audio/video) and asynchronous (e-mail, forums, file exchange) communications and collaborative work (on-line presentations).
Do you want to know more about Formare
?
Community
Support & Feedback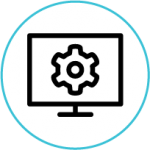 We want Formare to evolve and be a reflection of the current market needs. Leave us your questions, suggestions and ideas.

The Formare LMS platform, by Altice Labs, was chosen for its renowned quality, for supporting hosting and, equally important, for having been created in Portugal.

ISO 9000
Our systems development process complies with all the requirements of ISO 9001. Formare was developed following this process as well as all its related projects.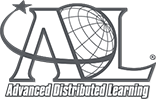 ADL (Advanced Distance Learning)
Formare is accredited by the ADL as SCORM Adopter and follows the SCORM 1.2 standard recommendations.
Boost your business with us
Contact us!
We will respond as soon as possible.
Rua Eng. José Ferreira Pinto Basto, 3810-106, Aveiro (PORTUGAL) | +351 234 403 200